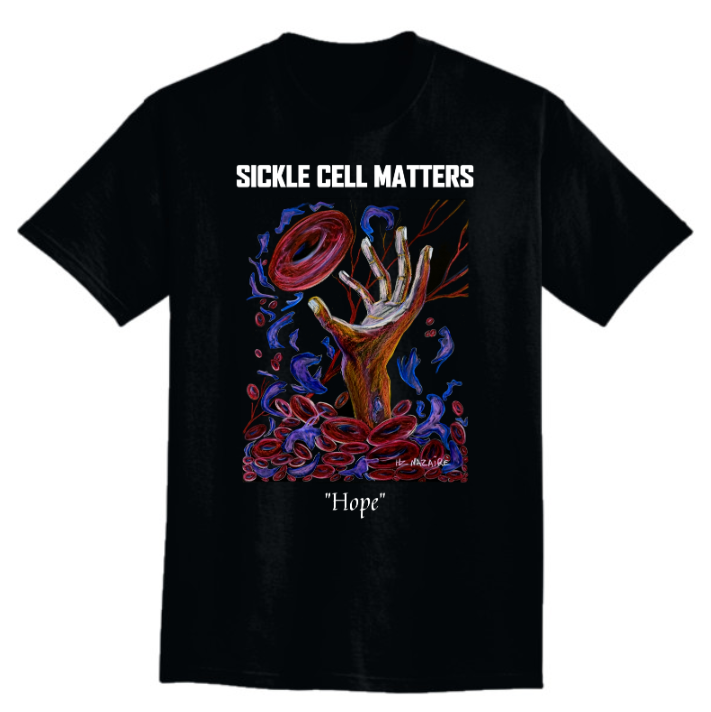 From July 15 – August 5, 2019 We're running a
t-shirt fundraising campaign.
Please support Cayenne Wellness Center by purchasing an exclusive
t-shirt designed by artist Hertz Nazaire!
You'll receive your t-shirt just in time for Sickle Cell Disease Awareness Month in September. 
Please note: the link will only work between 12:00 am July 15 – 11:59 pm August 5, 2019.  
Living With Sickle Cell Disease
We have learned over the years that having a well rounded nutrient-dense diet for managing symptoms and limiting complications caused by sickle cell anemia. Medical breakthroughs such as hydroxyurea have allowed individuals diagnosed with sickle cell anemia to live normal lives.
Our Mission
The mission of Cayenne Wellness Center is to increase the quality of life for individuals diagnosed with sickle cell disease in California by ensuring expert, unbiased, and comprehensive care.
Our EIN 81-0621107
CONTACT CAYENNE WELLNESS CENTER
Mailing Address:
Service Address: