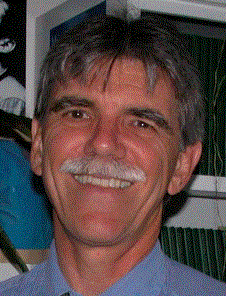 Keith Quirolo, MD
Dr. Quirolo received his Bachelor of Science in Nursing at UC San Francisco in 1978, his MD degree from Case Western Reserve School of Medicine in 1981, he was board certified in Pediatrics after a residency at the then Children's Hospital Oakland and finished a fellowship in Transfusion Medicine in the Laboratory Medicine Program at UCSF in 2002.
Keith's focus as a physician was the clinical care of children and adolescents who have sickle cell disease. He served as the Director of the Pediatric Sickle Cell Program at UCSF Benioff Children's Hospital in Oakland for 20 years. He also has an interest in transfusion medicine, he served on the FDA Blood Advisory Committee for two years, he initiated and directed the Apheresis Program at UCSF Benioff Children's Hospital for 17 years. He was active in the American Society for Apheresis as an Associate Editor for the society journal, The Journal of Clinical Apheresis, as well as their Apheresis Technical Manual. He has written review articles and chapters for journals and medical texts. He has been the coauthor on about 20 research papers.
Keith has left the practice of medicine and is currently on the boards and consults for community-based organizations and other advocacy projects. He was the author of a bill for the comprehensive care of people who have sickle cell disease in California that was not passed by the legislature after much work and advocacy.